About Us
Juphoon is a software service provider with audio and video technology as its core, committed to providing global users with excellent voice and video service. At present, Juphoon has become China's leading RCS solution provider, developed the instant messaging cloud platform, and provided industry-oriented interactive audio and video PaaS service for clients worldwide. Our services include four core product lines: RCS, real-time cloud communication, video conferencing, and dual-recording. We are dedicated to providing one-stop integrated solutions for users in dozens of industries.
In terms of audio and video technology, Juphoon continuously seeks breakthroughs and maintains industry-leading level based on 15 years of underlying technology experience. 80% of its core employees are R&D technicians. Juphoon has timely provided customized services and one-stop solutions for users in various industries.

Established in 2005, Juphoon is headquartered in Ningbo with sales centers in Beijing and Shenzhen, and R&D centers in Guangzhou and Changsha. With a team of more than 100 people, our clients come from different countries of five continents, including renowned global enterprises China Mobile, China Unicom, China Telecom, Microsoft, Huawei, ZTE, Xiaomi, OPPO, Spreadtrum, Lanxin, China Everbright Bank, HOLLA, Rokid , iflytek, Qihoo 360, etc.
Product Concept: USE | Usable, Simple, Elegant
USE is one of the core values of Juphoon products, indicating our design concept of making it simple, elegant and brilliant both inside and outside.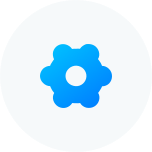 Development solution
Stable, full-featured, highly compatible and interoperable.
Client
Meet functional and usage requirements in different equipment and conditions.
Cooperative operation
Support timely operation, large-capacity and high-concurrency. Meet demands of enterprises and users in different terminal equipment and unstable network.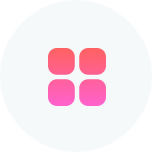 Development solution
Easy to get started in different platforms with simple service procedures.
Client
Easy to use with clear and simple UI design.
Cooperative operation
Easy to maintain and manage operation with real-time monitoring of service and video quality.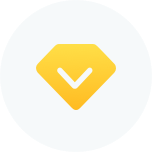 Development solution
Friendly naming conventions, standard interfaces, simple and clear service design.
Client
Thoughtful UI design and comfortable user experience.
Cooperative operation
Ensure the best calling experience on all supported devices and networks.